Recipes & information for living a heart-healthy lifestyle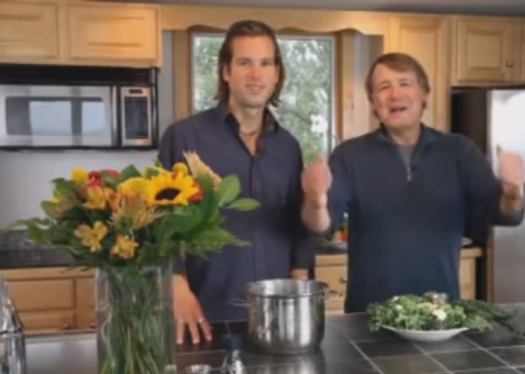 Heart MD Institute has launched a cooking video series with Dr. Sinatra and his son, Step, preparing heart-healthy organic meals. The What's Cooking? Nutritional Series site also features downloadable organic recipes and associated articles on nutrition health. A new video with recipes and articles is added each month.
Heart MD Institute is an educational platform based upon the work of Stephen T. Sinatra, MD, FACC, FACN, CNS, CBT, a board-certified cardiologist, certified nutrition specialist, certified bioenergetic psychotherapist and anti-aging specialist. Dr. Sinatra has authored fourteen books with a few more on the way, numerous peer-reviewed journal articles, medical textbook chapters, and currently writes a monthly national newsletter entitled, Heart, Health & Nutrition. Additionally, Heart MD Institute will feature articles from various contributing editors with complementary philosophies.