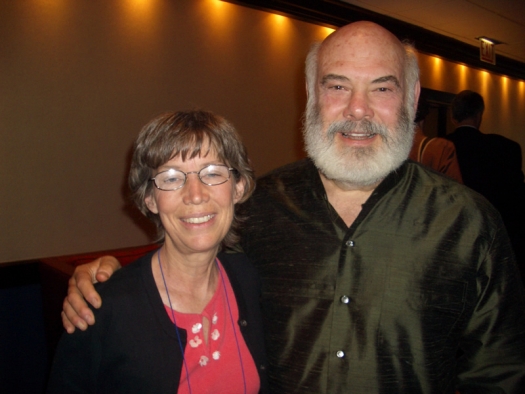 Summary
Nutrition and Health: State of the Science and Clinical Applications is the premier nutrition conference for health professionals in the United States. Co-presented by the Arizona Center for Integrative Medicine, the conference assembles internationally recognized researchers, clinicians, educators, and chefs, all of whose work focuses on the interface between nutrition and healthful living.
During the panel discussion Dr. Weil, well known author and nutritionist, brought up the problem with the political system and nutrition today. In order for us to reform the health care system we need to change the political system that controls it. Currently the lobbying system, if it continues, will stifle any possible change. One example is the farm bill. Since corn is subsidized it allows for low cost high fructose corn syrup to be used by the food industry as a low cost sweetener. According to Dr. Weil, high fructose corn syrup is instrumental in the onset of type 2 diabetes. If the subsidies were changed, causing the food manufacturers to use a different sugar source, health care costs for diabetes would be tremendously reduced. To avoid diabetes the glycemic index and glycemic load in carbohydrate foods must be kept as low as possible. It is the sugars in carbohydrates that cause obesity, not so much the fat consumed. If proper fats are consumed it slows the digestive process and the individual remains satiated for a longer period, lowering food volume consumption.
Sessions
Break out sessions included topics such as vitamin D, osteoporosis, detox diets, heart disease, diabetes, phytonutrients, Mediterranean diet, the gut immune effect, obesity, anti-inflammatory diets, toxins in the environment and auto-immunity.
There is more information at Dr. Weil's web site and the Arizona Center for Integrative Medicine.