Stem Cells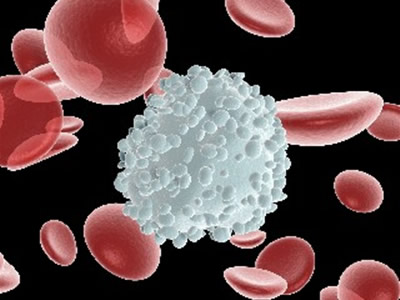 Hematopoetic stem cells (HSC) adult stem cells (pictured here) manufacture all blood cells (red and white). They are found mostly in bone marrow and replenish sick and dying blood cells.
Image from Mastering Stem Cells by Peggy Goodell at NIH; used with permission.
FAIM supports the use of Autologous Adult Stem Cells. These therapies take the patient's own stem cells from, for example, bone marrow, fat or synovial fluid and reintroduce them back into the patient. It is another frontier in science that can revolutionize medicine.
Can allogeneic stem cells help patients suffering from Lupus? Dr. Neil Riordan reports on the work of Dr. Sun at Nanjing (China) University Medical School who found significant improvement and survival using stem cells.
Today the discovery of the body's own repair and regeneration system -- autologous adult stem cells -- represents an incredible discovery. However, the FDA is keeping this life saving treatment, which is being used in many other countries around the world, from the American public. Read about how this has happened, what can be done, and the incredible savings it would bring to the healthcare system.
The Texas Medical Board (TMB) voted 11-4 on April 13 to pass a new rule (Chapter 198) that allows physicians to use stem cells under the practice of medicine, that are not FDA approved, as long as certain conditions are met.
Dr. Centeno reports success with stem cell injections as a viable alternative to surgery for many orthopedic patients.
Dr. Christopher Centeno has written a chapter on "The Use of Mesenchymal Stem Cells in Orthopedics" in Stem Cells and Cancer Stem Cells, Volume 1.
Cabell Brand is passionate about getting oversight of autologous stem-cell therapy where it belongs, with individual state medical boards, since the procedure is actually the practice of medicine. The therapy, which involves using a patient's own stem cells, or regenerative cells, for healing, shows promise for quickly helping people with a range of serious, life-threatening diseases, such as diabetes, heart disease, multiple sclerosis and Parkinson's disease.
Dr. Christopher Centeno, stem cell expert, helps the reader assess stem cell clinics. He answers questions regarding stem cell sources and types, processing stem cells, and delivery methods. A link listing global clinics which have been surveyed by the International Cell Medicine Society (ICMS) is included.
FAIM feels it is vital that everyone learn the truth about autologous stem cell clinics and what wonderful goals are being accomplished. The fact is that there are many clinics doing very sound medical practice that should be recognized. We are presenting the Off Shore Stem Cell Clinic Report to help the reader get a good idea of what autologous stem cell science is all about and learn of clinics around the world.
The Brazzini Institute, a radiology clinic in Lima, Peru, shares videos showing the successful applications of Autologous Stem Cell Therapy (ASCT) with Parkinson's patients.
The Stem Cell Pioneers Forum is the largest patient moderated forum for stem cell discussion and support for those who have had treatment and those thinking of having treatment.
Dr. Yu applies Stem Cell Therapy that he promises has remarkable regenerative power.
Dr. Tuma is a pioneer in the use of Autologous Stem Cell Therapy (ASCT).
Dr. Riordan is a proponent of autologous adult stem cells which are derived from such sources as adipose tissue, blood and bone marrow.
FAIM attended a meeting to discuss the potential use of autologous adult stem cells.
The International Cell Medicine Society is a group of physicians, researchers and scientists interested and involved in the use of autologous adult stem cells (A-ASC). Presentations were made on the use of A-ASC in the treatment of Parkinson's disease, cardiovascular disease, peripheral artery disease, orthopedic applications and diabetes type 1.
Meet the Founder

Businessman and retired Congressman Berkley Bedell founded the Foundation for Alternative and Integrative Medicine in 1998. Learn more...
Gifting Opportunities
FAIM depends upon public donations to continue its work. You can help!
Giving options include: