Research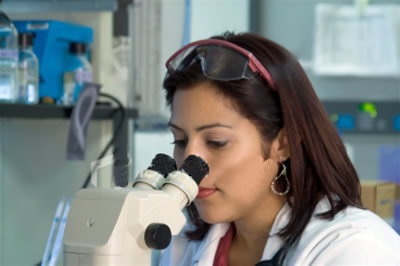 Over the years the Foundation for Alternative and Integrative Medicine (FAIM) has been engaged in a strong effort to find and evaluate promising treatments. Areas of study have included management of acute and chronic pain and wound healing, cancer, cardiovascular disease, neurological problems and infectious diseases.
In 2006 the Foundation for Alternative and Integrative Medicine (FAIM) staff conducted a randomized pilot study to evaluate the effect of standard drug therapy plus electromagnetic (EM) therapy on symptoms and function in patients with advanced congestive heart disease. The study was conducted at the Instituto Nacional del Corazon (National Heart Institute) in Lima, Peru. FAIM has obtained approval from the Instituto Nacional de Salud (Peruvian National Institute of Health) to conduct a second pilot followed by a larger, prospective Phase II trial evaluating EM therapy with 82 patients.
Frequency Specific Microcurrent (FSM) uses microamperage current and the resonance effects of frequencies on tissues and conditions to create beneficial changes to symptoms and health. FSM alleviates and reverses a series of symptoms and ailments, especially related to pain, that usually have very poor or no response to conventional and/or pharmaceutical treatments.
Millions of individuals worldwide continue to be newly infected with HIV every year. Nutritional supplements may prove to be a safe, effective, inexpensive, and easily accessible adjunct to standard care.
This treatment has the potential to dramatically improve quality of life for patients suffering from the disease. As designed, this double blind, randomized trial will test the effectiveness of a picoTesla magnetic treatment versus a sham device on motor function for patients with Parkinson's disease. Research has been conducted at the Veteran's Administration Parkinson Research Center in the Philadelphia Veterans' Administration Hospital Medical Center.
Ankle injuries, typically ankle inversion injuries, are the most common orthopedic condition treated in clinical practice. Among military personnel, these injuries result in significant lost duty time and impact military readiness. In addition, these injuries may lead to prolonged ankle pain, chronic ankle laxity, and potential re-injury. In the battlefield, they may be a detriment to survival. Research has demonstrated the efficacy of electronic devices in reducing edema and pain of sprained ankles.
Burn injuries account for up to 20% of conventional combat casualties, and expose their victims to infection, organ dysfunction, and severe dehydration. The efficacy of direct microcurrent in combination with an FDA-approved silver nylon dressing evaluated in the treatment of skin donor sites for partial thickness thermal injuries.
Meet the Founder

Businessman and retired Congressman Berkley Bedell founded the Foundation for Alternative and Integrative Medicine in 1998. Learn more...
Gifting Opportunities
FAIM depends upon public donations to continue its work. You can help!
Giving options include: