Nutrition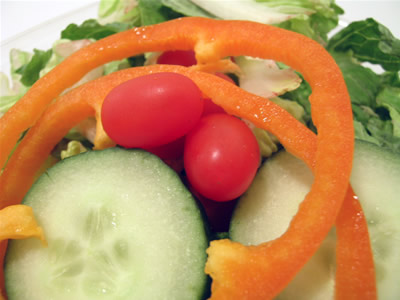 In an effort to seek out ways to address disease with proper nutrition, FAIM attends relevant conferences and does extensive site visits to clinics which empasize this healing initiative.
The ABCs of GMOs is a great start towards understanding genetic modification. For decades, agribusiness has heralded advances that later were found to be poisoning the masses. It may have started with Rachel Carson's exposure of the dangers of DDT in Silent Spring. From there, we have an unending list of chemical additives that the population has been subjected to, without any meaningful testing. Yet, the arrogance of mankind continues as we tinker with the genetic code. Together, it amounts to the American public being unknowing participants in the largest uncontrolled science experiment ever conducted.
Most medications for pain and inflammation can be avoided by simply eating superfoods, herbs, exercising and developing a positive mindset on a daily basis.
Personalized lifestyle medicine is a newly developed term that refers to an approach to medicine in which an individual's health metrics from point-of-care diagnostics are used to develop lifestyle medicine-oriented therapeutic strategies for improving individual health outcomes in managing chronic disease.
Discover the stunning truth behind this essential "vitamin" – and the simple switch that's much, much better for you.
There are many misconceptions about dietary fats and oils. This is unfortunate because fats are absolutely essential to maintain optimal health. Learn which fats are good for you.
There are many misconceptions about dietary fats and oils. This is unfortunate because fats are absolutely essential to maintain optimal health. Learn the importance of fats and which ones to avoid.
An interview with doctor and author William Davis who shares insight into modern wheat woes from a human health perspective.
By choosing a healthy well-balanced diet before you become pregnant, while you are pregnant, and while breastfeeding, you will greatly improve the chances of growing a healthy baby with a healthy brain.
Ever wonder how to incorporate coconut oil into your diet? How much would be necessary to get the health giving effects? Is it safe for children? Learn more about these and other topics concerning coconut oil in the diet.
In the last year, the news media devoted much attention to the subject of GMO foods. As more research reveals the potential negative side effects associated with the consumption of Genetically Modified foods, we agree with those who advocate for people to have the right to know what they are eating.
Heart MD Institute has launched a cooking video series with Dr. Sinatra and his son, Step, preparing heart-healthy organic meals.
Dr. Hilu's clinic states that the trauma of fighting cancer can be very discouraging and one needs to treat the person as a whole as "the body is not separate from the mind and the heart."
"Modern Mayr Medicine," therapy at the clinic is based on the F. X. Mayr, M.D. (1875-1965) therapy for a healthy person. Dr. Mayr's work was about the link between digestion, intestinal health and overall health. According to Dr. Mayr, "The intestines are to man what the roots are to the plant. Only when these roots are kept in an optimal condition of nourishment and cleanliness, can the plant (man) itself thrive and remain healthy."
Ever wondered how those nervous thoughts send the butterflies swooping through your stomach? Natasha Campbell-McBride explains how your brain and digestive track are linked together in her book Gut and Psychology Syndrome: Natural Treatment Of Autism, ADHD, Dyslexia, Dyspraxia, Depression And Schizophrenia. This article presents a summary of her recent presentation for the Weston A. Price Foundation conference. Learn about some simple things you can do to improve your own brain/gut health.
Dr. Isaac Eliaz has been practicing integrative medicine with a focus on cancer and chronic illness for 25 years. Today, Dr. Eliaz is the medical director of Amitabha Medical Clinic and Healing Center in Sebastopol, CA, where integrative health practitioners work with patients to treat cancer and other chronic illness. Designing individualized, synergistic healing protocols that draw from multiple medical systems including Western allopathic, Traditional Chinese, and a wide range of holistic therapies, allows for the treatment of the whole person: body, mind, emotions, and spirit, rather than just addressing the symptoms of the disease. Nutrition plays an important role in his therapies.
The Weston A. Price Foundation, a nonprofit tax-exempt charity founded in 1999 to disseminate the research of nutrition pioneer Weston A. Price, D.D.S, provided the Wise Traditions conference.
While at the Integrative Medicine Symposium in Miami, FL in April 2010, Dr. Cousens hosted a special event that gave an experience of his teachings and an opportunity to ask him questions. Marcela Benson, a Tree of Life food-preparation teacher, prepares a delicious organic, vegan, live-food and low glycemic banquet using Dr. Gabriel Cousens' nutritional methods.
The Price-Pottenger Nutrition Foundation is a public, nonprofit educational organization, providing information about whole foods and proper preparation techniques, soil improvement, natural farming and pure water, preventing disease and birth defects, avoiding personality disturbances and delinquency, enhancing the environment, and enabling all people to achieve long life and excellent health.
Nutrition and Health: State of the Science and Clinical Applications was the premier nutrition conference for health professionals in the United States. It was co-presented by Dr. Andrew Weil and the Arizona Center for Integrative Medicine. The conference assembled internationally-recognized researchers, clinicians, educators, and chefs, all of whose work focuses on the interface between nutrition and healthful living.
Jack O. Taylor, MS, DC, DACBN, has developed a program for nutritional support to prevent disease and address and reverse degeneratie diseases including cancer. An individualized Nutritional Assessment and Chemical Analysis is performed for each patient to determine an appropriate program.
Dr. Vogel was a renowned Swiss nutritionist, herbalist and naturopath. In the pursuit of helping people, he passionately practiced phytotherapy until he passed away in 1996 at the age of 94.
The clinic proposes a medical paradigm based on non-toxic biological medicine that, not only identifies, but also eliminates the root causes of acute and chronic diseases.
Due to life circumstances, non-medical personnel many times accumulate a considerable amount of specific health related knowledge. This is the case with Chilean agronomist Pablo Opazo who has lived more than a decade of extremely challenging tribulations related to the health of his children. Of particular concern to Pablo Opazo is the use of methylphenidate (well known by its brand name Ritalin) to treat children diagnosed with ADD and ADHD. Opazo uses fatty acids to treat the brain.
At a time in history when strongly held nutritional beliefs are beginning to be questioned, information shared at the Fourfold Path to Healing Conference shed new light on healthy living, eating and movement.
Back to School for Doctors is built upon the nutritional philosophy of Dr. Royal Lee who provided insight into improving the digestion and absorption of nutrition in the human GI tract that was ahead of his time.
Dr. Pazan is the director of the Bio Center Reckeweg. It is a small multiple physician clinic of natural and non-toxic therapies, is situated in the city of Ambato, Ecuador. Dr Pazan incorporates nutrition into his healing protocols.
Physicians and medical scientists are the tip of the iceberg of a myriad of people wholeheartedly working to help improve the health and livelihood of society. To these we include the entrepreneurs of the natural health products that are constantly trying to be ahead of the curve searching for the next great idea.
Meet the Founder

Businessman and retired Congressman Berkley Bedell founded the Foundation for Alternative and Integrative Medicine in 1998. Learn more...
Gifting Opportunities
FAIM depends upon public donations to continue its work. You can help!
Giving options include: