New Frontiers in Medicine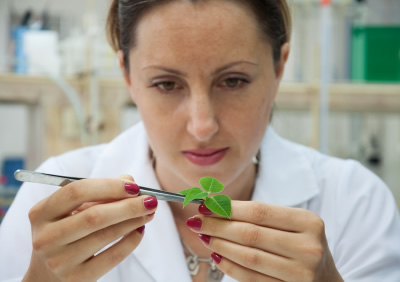 FAIM is pursuing new frontiers in science and medicine to find cutting edge alternative and complimentary healthcare therapies.
Clinical data from the Red Cross shows Miracle Mineral Solution (MMS) to be successful in the treatment of malaria.
Dental amalgam is a primitive, environmentally polluting product. It is an antiquated remnant from the Civil War era which is composed of about 50 percent mercury, a well-known neurotoxin. Learn about this and what you can do to help bring about change.
Could it be that DNA is not the brain of the cell? Research has found the receptors on the plasma membrane create the awareness of the environment. If you change the way you perceive the world, the receptors will change the requests from the nucleus. For this reason, Dr. Bruce Lipton proposes that epigenetic control is above genetic control. Learn more about what Dr. Lipton and others shared during the Holistic Cancer Congress in New Zealand this spring.
Our bodies, not just our minds, have memories. Not just our memories, but the memories of our ancestors. TAT offers a way to heal the traumas that have been passed down from generation to generation.
Human GcMAF, otherwise known as Vitamin D binding protein macrophage activating factor, holds great promise in the treatment of various illnesses including cancer, autism, chronic fatigue and possibly Parkinson's.
Energy Psychology is an umbrella term that refers to techniques designed to heal physical, emotional or spiritual imbalances by correcting a person's "energy body" or "biofield."
Dr. Isaac Goiz uses pairs of magnets to neutralize disease-causing pathogens in the body.
Dr. Christopher Centeno, stem cell expert, helps the reader assess stem cell clinics. He answers questions regarding stem cell sources and types, processing stem cells, and delivery methods. A link listing global clinics which have been surveyed by the International Cell Medicine Society (ICMS) is included.
Groundbreaking research demonstrates the ability of a specific form of Modified Citrus Pectin (MCP) to greatly enhance immune function. Outcomes demonstrate that MCP possesses numerous anti-cancer mechanisms of action that work to fight cancer from multiple angles.
It is now well established that the energy on the surface of the Earth is mainly electrical. The central theme of this book is that we draw this electrical energy into our body in the form of free electrons through our bare feet. These electrons resonate at a variety of frequencies and the frequencies reset our biology, providing the body with electrical energy and behaving as anti-oxidants.
Dr. Robert Rowen reports on his trip to India and treatment of patients with an injection of medical ozone resulting in fast and often permanent pain relief of long-standing, difficult-to-treat cases.
Dr. Anderson uses formulas known as the Byron White Formulas to address not only Lyme disease, but the co-infections which typically are present in most Lyme cases.
Telomeres ordinarily shrink by 1% annually, from birth to death. The telomeres of people with unhealthy habits have much faster shrinkage, while those of people with the best habits and genes shrink at a slower rate, thus enabling such people to live to approximately 100 years. Ultimately, telomere health is a major determinant of health and longevity. Rejuvenation or regrowth of telomeres is, therefore, a major key to longevity and health.
Over these past 3 years Dr. C. Norman Shealy has been measuring leukocyte telomeres initially and then observing telomere regeneration when individuals use the RejuvaMatrix Solar Homeopathy® mat 30 to 60 minutes daily. Twenty seven of 34 individuals followed at least one year had significant increases in telomere length. This is the first known demonstration of regeneration of telomeres.
A non-toxic cancer therapy known as Activated Therapy consists of using innocuous chemical agents (called sensitizers) that allegedly have specific tropism that are absorbed by cancer cells and malignant tissue.
Dr. Simoncini claims that cancer cells are the adaptive transformation of normal cells in an attempt to survive and contain the onslaught of an aggressive mycosis.
Enhanced External Counterpulsation (EECP) is a non-invasive procedure for patients with angina or known coronary artery disease.
Jim Humble was a mining explorer searching for precious metals in recondite tropical areas where diseases are rampant. In a dire case of malaria he daringly used a simple substance used to purify water to treat the disease. To his own surprise it worked which led him on a life-long pursuit to perfect and communicate this discovery.
Oncothermia, used to sucessfully treat newly diagnosed and advanced cancer, is now available at the Integrated Health Clinic in Canada.
Oncothermia with its modulated and carefully filtered frequency delivery is able to selectively destroy malignant cells.
An African plant called "strophanthin gratus" has proven to be very effective for angina pectoris and myocardial infarction. This is backed by much research and actual results in clinics. But the benefits of strophanthin relate to more than just heart disease.
Developmental disorders in children are typically diagnosed by observing behavior, but Dr. Aditi Shankardass knew that we should be looking directly at their brains. She explains how a remarkable EEG device has revealed mistaken diagnoses and transformed children's lives.
Meet the Founder

Businessman and retired Congressman Berkley Bedell founded the Foundation for Alternative and Integrative Medicine in 1998. Learn more...
Gifting Opportunities
FAIM depends upon public donations to continue its work. You can help!
Giving options include: