Longevity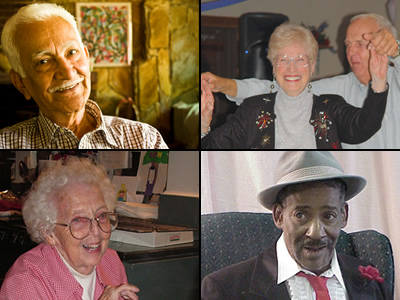 The average life span of a person in the United States is 78 years old. Genetics could account for only 30% of a person's life expectancy. Taking good care of our health through diet, exercise, supplements and managing our emotions effectively plays an important part in achieving longevity.
What is a good lifestyle to insure great heart health and long life? Should you eat saturated fats or not? Does your cholesterol really matter? How much exercise is necessary? Read what Dr. Sinatra, cardiologist, has to share and take the Heart Health Questionnaire to see how you fare.
The telomere is the "tail" of each chromosome in your cells. When you were young your telomeres were long. As you age, and your cells divide, all your telomeres shorten. Wouldn't it be great if we could slow your telomere shortening process, or activate telomerase? Well, there is a way, says Dr. Robert Rowen.
Chaga grows on birch trees in cold regions such as Siberia, northern Canada, Alaska, and some northern parts of the continental United States. It is of particular importance because it has been found to have a wide range of medicinal properties. The life span of the Inuit, who lived in a climate similar to that of the Siberians, was only 40 to 50 years on average, whereas people in the Siberian tribes who consumed Chaga routinely lived to be 90 to 110.
Skin aging is driven by genetics, time, and environmental factors. Fortunately, your skin is wonderfully responsive to the right kind of self-care for both prevention and damage reversal. The trick, says Dr. Susan Lark, is to understand the biggest causes of aging skin and meet your skin's special needs.
The 19th Annual Anti-Aging Medicine Conference addressed critical areas of healthcare today including interventions for chronic fatigue, cancer, diabetes, cardiovascular disease, cognitive decline, osteoporosis, new approaches to skin care, hormone balancing, detoxification protocols and many others.
Telomeres ordinarily shrink by 1% annually, from birth to death. The telomeres of people with unhealthy habits have much faster shrinkage, while those of people with the best habits and genes shrink at a slower rate, thus enabling such people to live to approximately 100 years. Ultimately, telomere health is a major determinant of health and longevity. Rejuvenation or regrowth of telomeres is, therefore, a major key to longevity and health.
For several years Dr. C. Norman Shealy has been measuring leukocyte telomeres initially and then observing telomere regeneration when individuals use the RejuvaMatrix Solar Homeopathy® mat 30 to 60 minutes daily. Twenty seven of 34 individuals followed at least one year had significant increases in telomere length. This is the first known demonstration of regeneration of telomeres.
The Age Management Medicine Conference is an opportunity for practitioners to learn about options available to help their patients age gracefully. Many of the presentations deal with hormone supplementation, functional medicine and endocrine balance.
The 17th Annual Anti-Aging Medicine Conference emphasized Regenerative Biomedical Technologies. These conferences cover a broad scope of topics in the field of anti-aging. Review the impressive list of speakers!
A4M hosts conferences throughout the world. Topics relate to anti-aging including vaccines, nutrition, hormone replacement and bioresonance, to mention a few.
Meet the Founder

Businessman and retired Congressman Berkley Bedell founded the Foundation for Alternative and Integrative Medicine in 1998. Learn more...
Gifting Opportunities
FAIM depends upon public donations to continue its work. You can help!
Giving options include: