Location: Miami, Florida
Date: April, 2010
Attendee: Ferdinando Pisani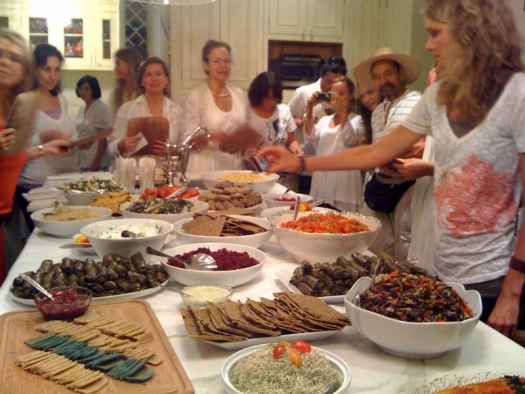 How am I supposed to eat? This is usually the most appropriate question to our practitioners who may be too busy to really give us a proper answer.
FAIM cannot hide its enthusiasm for Dr. Gabriel Cousens who has devised a nutritional method that is individually tailored to maximize health and wellbeing.
While at the Integrative Medicine Symposium in Miami, FL in April 2010, Dr. Cousens hosted a special event that gave an experience of his teachings and an opportunity to ask him questions.
The evening ended with a delicious organic, vegan, live-food and low glycemic banquet prepared by Marcela Benson, one of the Tree of Life's most experienced food-preparation teachers.