Herbal Therapy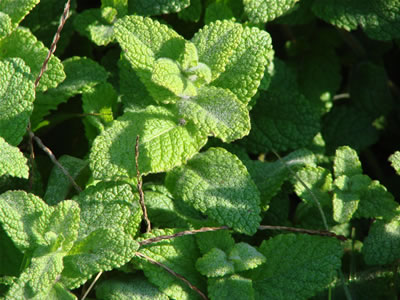 Peppermint, pictured above, is often used in herbal aromatherapy to help stimulate circulation, revive aching muscles, and uplift spirits.
FAIM does site visits and collaborations with the goal of disseminating information to the public. Herbal therapies offer an option which allows people to empower themselves because they can be produced locally with basic technologies.
The Peruvian Institute for the Study of Andean Phytotherapy was created to scientifically study and valorize the incredible wealth of knowledge in Traditional Peruvian Medicine.
FAIM and Harvard are collaborating in an effort to promote bilateral agreements with the Peruvian public scientific research institutions. The goal is to create state of the art technology and research labs to screen Peru's medicinal plants.
The vision of this non-profit, non-governmental institution is to put the care of nature's biodiversity into the central axis of Costa Rican culture, educational process and competitive strength.
Dr. Pazan is the director of the Bio Center Reckewig. It is a small multiple physician clinic of natural and non-toxic therapies is situated in the city of Ambato, Ecuador.
Dr. Vogel was a renowned Swiss nutritionist, herbalist and naturopath. In the pursuit of helping people, he passionately practiced phytotherapy until he passed away in 1996 at the age of 94.
FAIM visited Dr. Medina and the Guamani Clinic, a government supported public health centre situated in the homonymous, low-income and very populated section of Quito, Ecuador. On the outside, this clinic seems like the typical public health facility. Inside we discovered that it offers an array of complementary and alternative medicine therapies including various herbal protocols.
Dr. John Humiston received his medical training in the military. He determined he could practice medicine more effectively in Mexico using alternative medicine and unconventional therapies. His treatments include herbal therapies which work synergistically with other protocols.
Meet the Founder

Businessman and retired Congressman Berkley Bedell founded the Foundation for Alternative and Integrative Medicine in 1998. Learn more...
Gifting Opportunities
FAIM depends upon public donations to continue its work. You can help!
Giving options include: