Spiraling Through the School of Life
Book Review
Book author: Diane Ladd
Diane Ladd is a very important person in the life of FAIM. She has participated on our Advisory Board and has been willing to speak out about the injustices in our medical system and the dangers of many of the pharmaceutical drugs that people take without knowing the dangerous side effects. She has lectured on multiple health topics and given hope to many who are suffering. Her book, Spiraling Through the School of Life, is an inspiration about life and folk wisdom. Diane Ladd has a keen sense about healthy living mentally, physically and spiritually from which everyone can benefit.
Spiraling Through the School of Life
Description of the book
"I like to joke that when Shirley MacLaine was out on a limb, I was already out on a branch," says Oscar-nominated actress, teacher, healer, and motivational speaker Diane Ladd. She brings her unique wisdom about life, health, love, family, and emotional well-being to this fascinating book.
Reading this book is like having a cup of coffee in her comfy Austin, Texas, kitchen. In an earthy, charming, down-home way, filled with touching, moving, and downright hilarious observations and stories, this book explains how you can keep your life from spiraling out of control.
"I want to help save lives with this book," Diane says. "I feel that the ultimate gift is helping another person find the miracles that surround them."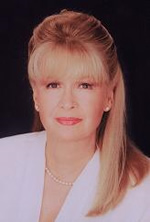 Diane Ladd
About the Author
Diane Ladd is an internationally acclaimed actress, director, and writer, who has been nominated three times each for Emmys and Oscars, respectively. She is the recipient of 23 awards, including a Golden Globe and a British Academy Award; and has been heralded by Time magazine as "one of the ten top actresses, not only in this country, but in the whole world." She has starred in many films, including the Academy Award Winners Alice Doesn't Live Here Anymore (1974), Wild At Heart (1990), and Rambling Rose (1992). Diane and her daughter, Laura Dern, made show-business history as the only mother/daughter duo to be nominated for an Oscar in the same film.
Diane is a nutritional lecturer, consultant, medical intuitive, and healer who has worked in tandem with many notable doctors for more than 20 years. This is Diane's first book. To purchase the book and learn more about her activities to make the world a better place visit Diane Ladd's web site.
Meet the Founder

Businessman and retired Congressman Berkley Bedell founded the Foundation for Alternative and Integrative Medicine in 1998. Learn more...
Gifting Opportunities
FAIM depends upon public donations to continue its work. You can help!
Giving options include: