Dr. Nan Kathryn Fuchs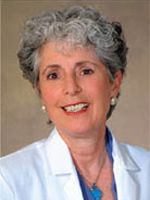 Nan Kathryn Fuchs, PhD
Guest Writer
Dr. Nan Kathryn Fuchs co-founded one of the first holistic health centers in the United States in the 1976 andfounded her own nutritional counseling practice 25 years ago. Over the years she's helped thousands of patients feel healthier and discover little-known cures for their chronic health issues.
She is the author of eight books, including The Nutrition Detective and Modified Citrus Pectin: A Super Nutraceutical, and writes the monthly newsletter Women's Health Letter.
Dietary fats are greatly misunderstood. Most people don't know which are healthful and which are harmful. Of all the fats, saturated fats may be among the most misunderstood of all. They're found in red and processed meats, dairy, and eggs. Find out why they are essential and actually good for you.
Has your doctor given you the grim news: "You have osteopenia and you're heading toward full-blown osteoporosis"? In this article, Dr. Nan Kathryn Fuchs describes osteopenia as "the normal slight thinning of bones that comes with aging" and suggests ways to improve your bone health without prescription drugs.
Meet the Founder

Businessman and retired Congressman Berkley Bedell founded the Foundation for Alternative and Integrative Medicine in 1998. Learn more...
Gifting Opportunities
FAIM depends upon public donations to continue its work. You can help!
Giving options include: