Gluten Free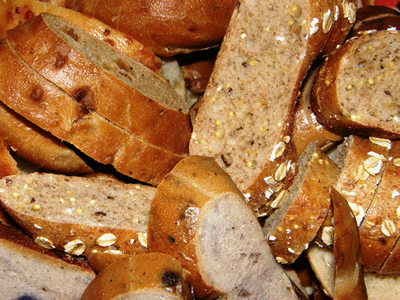 Gluten, a protein found in wheat, barley, rye, spelt and oats) can cause celiac disease, which triggers severe inflammation throughout the body and has been linked to autoimmune diseases, mood disorders, autism, schizophrenia, dementia, digestive disorders, nutritional deficiencies, diabetes, cancer, and more.
An interview with doctor and author William Davis who shares insight into modern wheat woes from a human health perspective.
All it takes is one look around the grocery store to see that gluten sensitivity is on the rise. Because of the increase in celiac disease, gluten-free foods are more in demand now than ever before. But did you know that even if you don't have celiac disease, you might be gluten sensitive and not even know it? Dr. Jonathan Wright explains.
Dr. Mark Hyman describes three hidden ways wheat and gluten triggers weight gain, prediabetes, diabetes and more.
Meet the Founder

Businessman and retired Congressman Berkley Bedell founded the Foundation for Alternative and Integrative Medicine in 1998. Learn more...
Gifting Opportunities
FAIM depends upon public donations to continue its work. You can help!
Giving options include: