Functional Medicine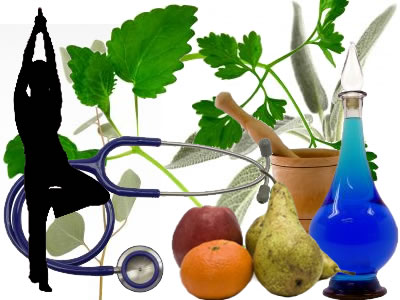 Functional medicine is personalized medicine that deals with primary prevention and underlying causes instead of symptoms for serious chronic disease. It emphasizes "patient care" rather than "disease care."
The Foundation for Alternative and Integrative Medicine believes that functional medicine is the bridge that will unite allopathic medicine (western medicine) and alternative and integrative medicine as we move into the future. Functional medicine looks at the symptom as a sentinel, telling the patient there is an imbalance in the body. This can then be investigated to see what organ system needs to be addressed to restore health to the body rather than simply treating the symptom.
With the overuse of antibiotics, resistant forms of bacteria have developed. See how Ultraviolet Blood Irradiation (UBI) can be an answer.
Personalized lifestyle medicine is a newly developed term that refers to an approach to medicine in which an individual's health metrics from point-of-care diagnostics are used to develop lifestyle medicine-oriented therapeutic strategies for improving individual health outcomes in managing chronic disease.
There are several kinds of approaches to natural health. The doctors who have the best results are ones who understand why the condition developed and understand the intricate biochemical reactions to it.
Three of the top experts in functional medicine – Mark Hyman, Jeff Bland, and Patrick Hanaway – explain the difference between the current acute medical care system and functional medicine for more chronic conditions.
The Institute for Functional Medicine is an organization doing ground breaking work to bring integrative medicine into the doctor's office. The 17th Symposium focused on Confronting Cancer as a Chronic Disease: Primary Care Takes a 360 degree View. If you are looking to address cancer with an attitude of prevention, healing and repair then functional medicine is the avenue to follow.
Abram Hoffer (November 11, 1917 - May 27, 2009), was a Canadian psychiatrist known for his work with nutrition, schizophrenia, and cancer. He is considered to be the father of Orthomolecular Medicine.
There are many complex problems that took many decades to create and that will require a long-term national effort and effective leadership in public policy to alter. In this article by Dr. David S. Jones, Laurie Hofmann, and Sheila Quinn, IFM recognizes – and emphasizes – that not only must we change healthcare and medical education (the primary focus of this paper), but over the next decades we must also change the practices and priorities of our political, social, and economic structures to achieve fundamental change in the public's health.
In an effort to convey the intention of the lengthy white paper submitted by the Institute for Functional Medicine, the Foundation for Alternative and Integrative Medicine (FAIM) has produced the following summary.
Meet the Founder

Businessman and retired Congressman Berkley Bedell founded the Foundation for Alternative and Integrative Medicine in 1998. Learn more...
Gifting Opportunities
FAIM depends upon public donations to continue its work. You can help!
Giving options include: