Education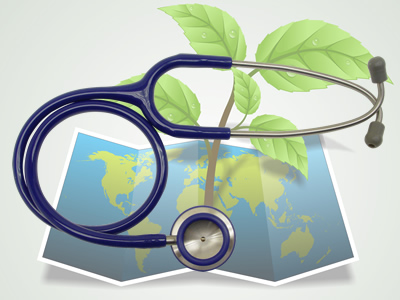 Integrative medicine combines the best of conventional and alternative medicine.
Naturopathic medicine concentrates on whole-patient wellness; the medicine is tailored to the patient and emphasizes prevention and self-care.
FAIM is pleased to list a range of opportunities to enhance your education in both areas.
Are you a physician or other health care provider who is interested in learning about the latest integrative medicine techniques from around the world? The International College of Integrative Medicine offers educational opportunities covering a broad range of subjects.
Naturopathic medicine students learn to treat all aspects of family health and wellness, from pediatrics to geriatrics. They attend four-year graduate-level programs at accredited institutions, where they are educated in the same biomedical sciences as allopathic physicians. The AANMC offers seven accredited North American Naturopathic Medicine schools.
Seattle, Washington
At Bastyr University, students learn to view nature as the ultimate teacher of science, and thrive on the free exchange of ideas within a nurturing community.
Vancouver, British Columbia, Canada
The Boucher Institute is recognized for its innovative curriculum, mentorship model of education and small class sizes. The campus is located in beautiful British Columbia, where naturopathic physicians enjoy one of the widest scopes of practice in North America, including prescription rights.
Toronto, Ontario, Canada
CCNM is Canada's premier institute for education and research in naturopathic medicine, offering new thinking, new research and new approaches to health care.
Portland, Oregon
NCNM has been a recognized authority in providing ground-breaking naturopathic medical education for over 50 years.
Chicago, Illinois
NUHS has set standards of educational excellence in health career education since 1906.
Phoenix, Arizona
SCNM's renowned faculty and dynamic student body share a passion for innovative learning and technology, rigorous clinical training, public health service and the advancement of naturopathic medicine.
Bridgeport, Connecticut
UBCNM conducts extensive research to advance the knowledge of therapeutic modalities.
Meet the Founder

Businessman and retired Congressman Berkley Bedell founded the Foundation for Alternative and Integrative Medicine in 1998. Learn more...
Gifting Opportunities
FAIM depends upon public donations to continue its work. You can help!
Giving options include: