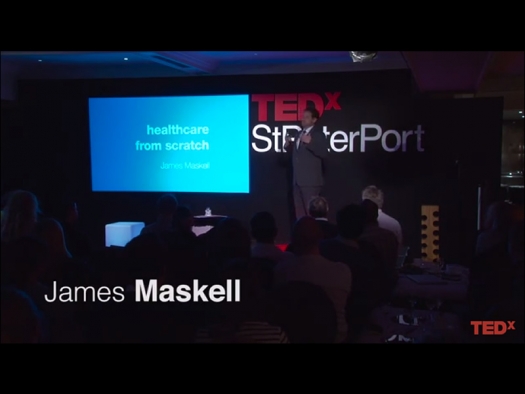 In this talk James Maskell explores what it would take to turn Guernsey into the healthiest country in the world by 2020, drawing from emerging research and his experience of working with doctors, coaches and technologists on the front lines of health creation.
"It's community, not medicine, that creates health."

~ James Maskell
Guernsey is a jurisdiction within the Bailiwick of Guernsey, a British Crown dependency. Situated in the English Channel off the coast of Normandy, the jurisdiction embraces all ten parishes on the island of Guernsey as well as the smaller inhabited islands of Herm, Jethou and Lihou together with many small islets and rocks.
James Maskell is Founder and Host of the worlds largest integrative medicine conference, the Functional Forum.
This talk was given at a 2015 TEDx event in Guernsey's capital, St. Peter Port, using the TED conference format and independently organized by a local community.
About the Author