Book and Movie Reviews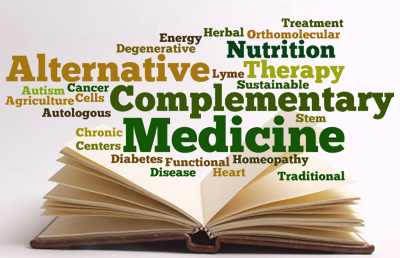 The first edition of Alzheimer's Disease: What if There Was a Cure? detailed Dr. Newport's discovery and use of medium-chain fatty acids (which act like alternative fuel in the Alzheimer's brain). In this updated and expanded version, Dr. Newport continues the story of her husband Steve's progress and provides the most recent research on Alzheimer's disease and fatty acid therapy.
Learn how to look at cholesterol and heart disease differently. This book is vital for anyone with heart disease, high cholesterol, taking statins, or if you simply want to protect yourself from heart disease in the future.
In The Blood Sugar Solution Cookbook Dr. Mark Hyman shows you how to take an assessment of your own health status and how to prepare your kitchen to follow the principles of eating healthy for life. Best of all, it has more than 175 recipes to fill your kitchen with the enticing aroma of world-class meals.
Evidence points to genetically engineered foods as a major contributor to rising disease rates in the US population, especially among children. Whatever your opinion about genetically modified foods, this movie is a must see for anyone who eats. It serves as a wake up call, informing consumers of important scientific findings and urging us all to take an active role in defending our food supply and, ultimately, our own health.
The emerging fields of energy psychology, energy kinesiology, and energy medicine have vastly altered what is known about how we function.
Queen of the Sun: What Are the Bees Telling Us? Is a compelling and informative documentary about the plight of the modern honeybee.
The Blood Sugar Solution has a bold central goal: to address and begin to reverse a global epidemic of diabesity. It is a personal guide and plan, as well as a program for helping people get healthy together, based on functional medicine, and it is a blueprint for us to take back our health as a society.
In Sunscreens – Biohazard: Treat as Hazardous Waste, Dr. Plourde provides extensive evidence of the dangers of sunscreens and their negative effect on the environment.
Dr. Christopher Centeno has written a chapter on "The Use of Mesenchymal Stem Cells in Orthopedics" in Stem Cells and Cancer Stem Cells, Volume 1.
In her new book Defeat Cancer: 15 Doctors of Integrative and Naturopathic Medicine Tell You How, author and medical researcher Connie Strasheim provides the reader with an informative overview of some new and innovative cancer treatments.
Diane Ladd's book, Spiraling Through the School of Life, is an inspiration about life and folk wisdom. She has a keen sense about healthy living mentally, physically and spiritually from which everyone can benefit.
It is now well established that the energy on the surface of the Earth is mainly electrical. The central theme of this book is that we draw this electrical energy into our body in the form of free electrons through our bare feet. These electrons resonate at a variety of frequencies and the frequencies reset our biology, providing the body with electrical energy and behaving as anti-oxidants.
Dr. Sérgio Puppin is a cardiologist from Rio de Janeiro, Brazil. He is author of the book: Coconut, The Miracle Of A Fat. Due to requests from our patrons who do not read Portuguese, FAIM is giving an outline of the book.
In this article Keith Woodford, author of the Devil in the Milk, provides updates on recent research on BCM7, what he calls "the milk devil."
FAIM is always on the lookout for interesting concepts in health. It has come to our attention that there is a possible issue with milk. Since the public consumes so much dairy we felt it was important to share Keith Woodford's research.
There is a Cure for Diabetes has been an interesting collective effort of over thirty-five years of input from clients and pioneers of the live-food movement to heal diabetes naturally.
Meet the Founder

Businessman and retired Congressman Berkley Bedell founded the Foundation for Alternative and Integrative Medicine in 1998. Learn more...
Gifting Opportunities
FAIM depends upon public donations to continue its work. You can help!
Giving options include: